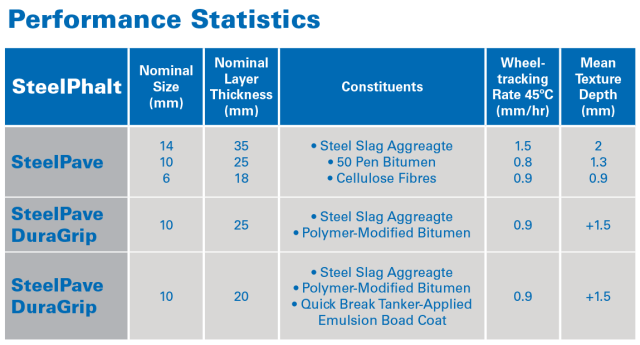 Proven performance
Like many other SteelPhalt products, SteelPave consists of 95% recycled materials. This is an added benefit to customers who wish to meet sustainability criteria.
Our personnel will provide training and support as well as keep records of trained staff.
HAPAS-approved
The following SteelPave products are approved by the UK Highway Authority Product Approval Scheme (HAPAS):
SteelPave 14

SteelPave 10
As a high-performance asphalt surfacing product, SteelPave is designed to meet the high demands of modern traffic conditions.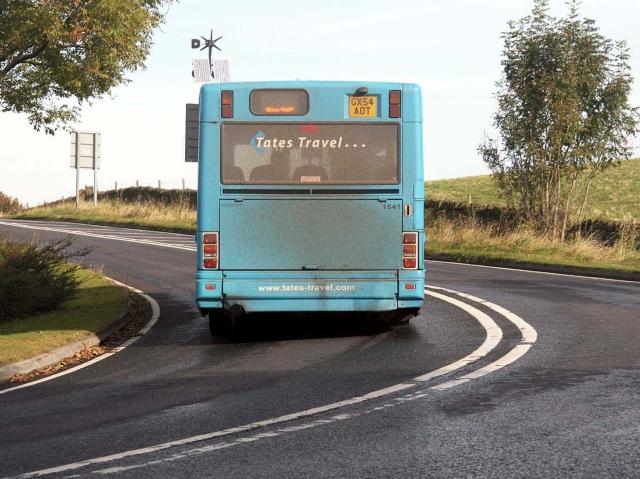 High-performance stone mastic asphalt products.
Skid resistance
The unique shape and texture of SteelPave provide high skid resistance, present from installation and maintained throughout its service life, unlike traditional limestone aggregate roads that lose skid resistance over time.
Rut resistance
High-speed roads with extreme levels of channelized traffic are prone to rutting. Rutting is extremely dangerous in wet conditions as surface water flows down the rut rather than off the road, increasing the risk of hydroplaning. SteelPave is designed to be highly rut resistant, therefore making high-speed roads safer in wet conditions and reducing maintenance needs.
Noise reducing
As traffic levels rise, local authorities are confronted with public complaints about the intrusion of unwanted road noise. SteelPave has been used successfully used in sensitive areas to reduce road noise levels.
SteelPave laboratory tests.
Laboratory tests have shown that SteelPave performs above satisfactory when tested with SteelPhalt's wheel tracker.
Specimens have been subjected to a total of 100,000 wheel passes. SteelPave 14 and SteelPave 10 products have been approved by the UK Highway Authority Product Approval Scheme (HAPAS).